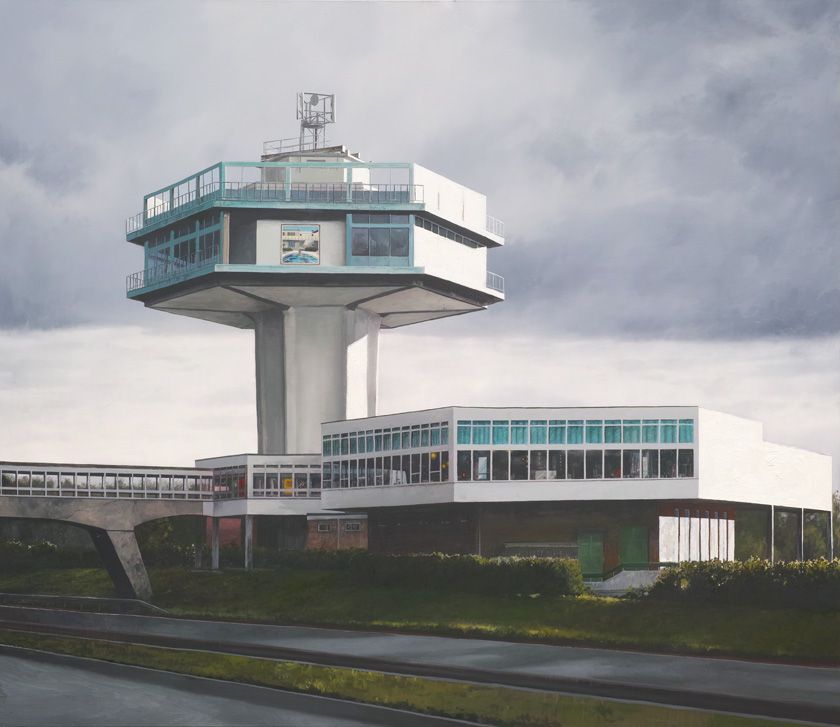 Just finishing at the James Freeman Gallery in Islington is a show by Mackie. You were shit in the 80s, a series of paintings of landscapes and old buildings, each harbouring an iconic work of modern art. Each pair of paintings relates to an artistic argument - between Lucien Freud and Francis Bacon, or between Damien Hirst and David Hockney.
The Hockney painting Portrait of Nick Wilder is reproduced in a removed panel from the disused Pennine Tower at Lancaster Service Station, whilst Hirst's infamous stuffed shark sits in an isolated country barn.
Whether you find the theme of these artistic feuds fulfilling, or just enjoy the impeccable detail on the paintings, there's something here for everyone.